Approach & know-how
A know-how acquired after 12 years of experience within a major luxury house, Hermès, to offer you excellence in terms of quality, while respecting eco-responsible values.
Discover the collections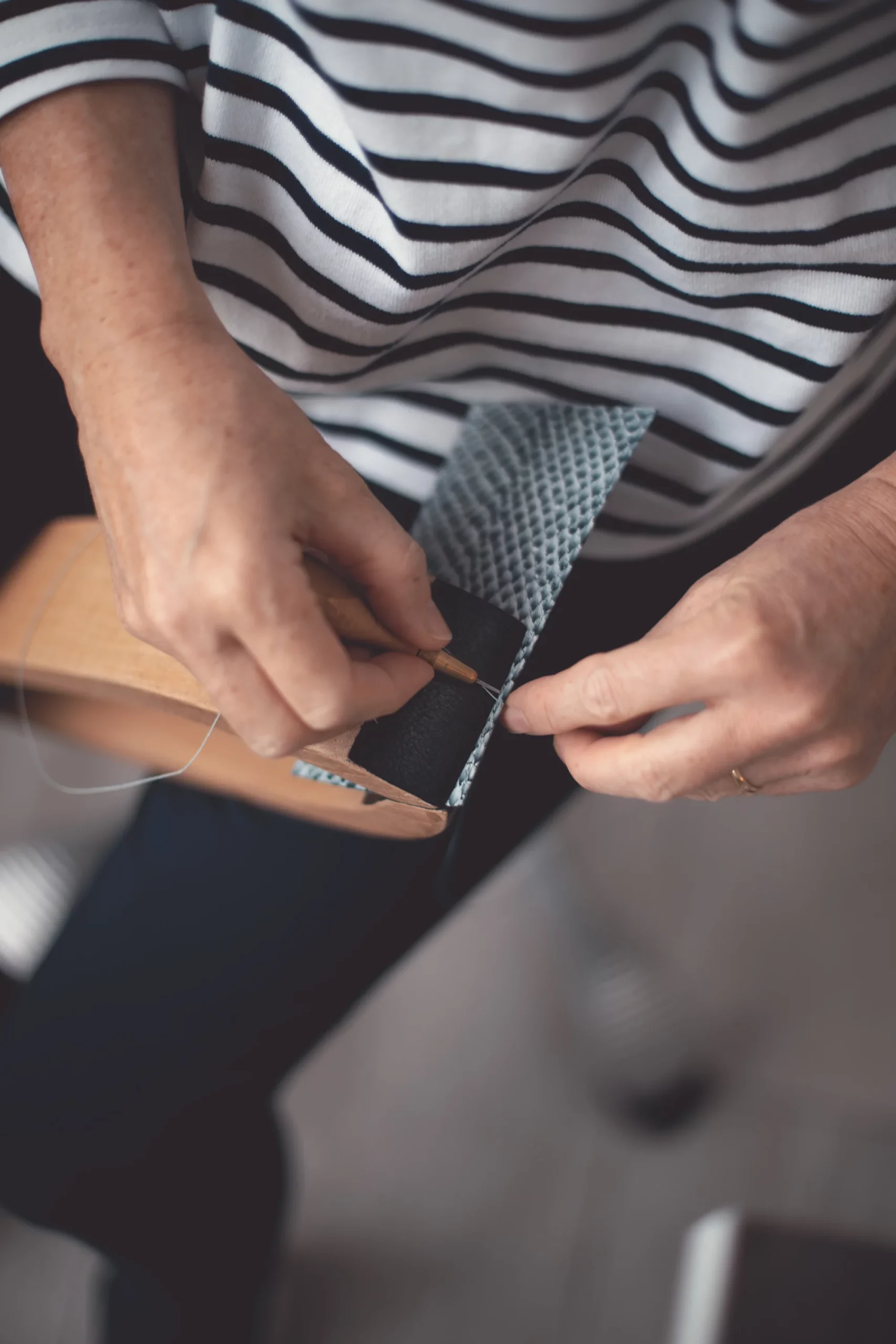 More than a job, a
passion
The passion for the leather industry comes from my childhood. My nanny's husband was a shoemaker, the smells of leather and glue that emanated from the shoemaking workshop are my madeleine from Proust. They have led me over the years to want to work with this noble, resistant and durable material.

My passion for riding as a teenager made it possible, by repairing some bridles to comfort me in this desire. I first followed graduate studies in Biology that taught me rigor. Then I wanted to realize my desire to work leather. My level of requirement led me to the training provided by Hermès. I acquired during 12 years of experience the mastery of the know-how of luxury leather goods. I then wanted to create my own models. In 2021, I created my Hécourt high-end leather goods workshop whose manufacture is artisanal and the eco-responsible approach. I live in Beaujolais near Lyon.
Discover custom-made products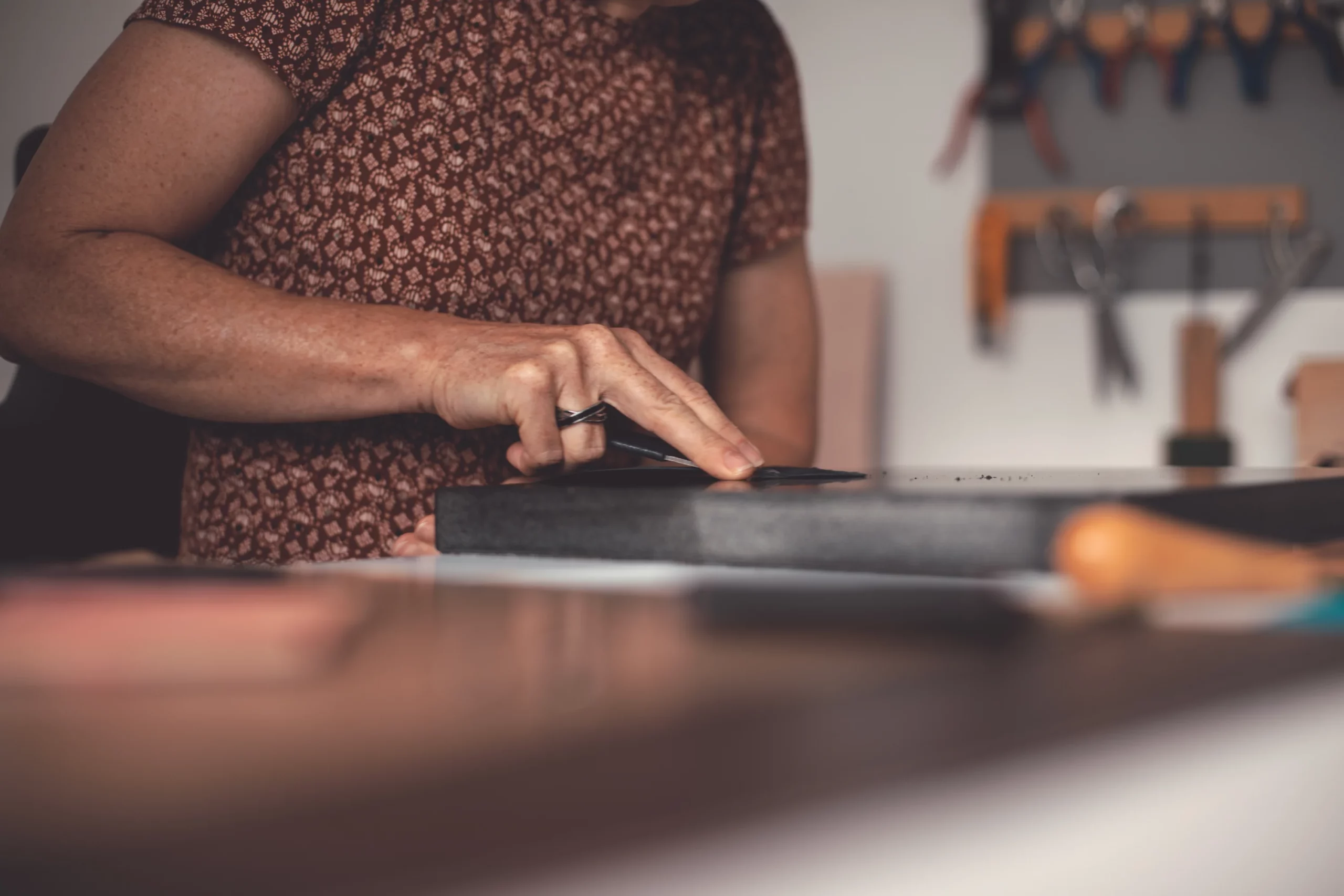 From my workshop in the southern Beaujolais region near Lyon, I design, create and handcraft high-end leather goods as locally and ecologically as possible.

From the design to the delivery of your leather goods, I take care of every detail. I favor quality over quantity, for long-lasting, timeless leather goods.

Each piece is handcrafted with respect for the tradition and know-how of French luxury leather goods.

Each leather goods item is made piece by piece and numbered.

I take particular care with the finishing touches: the saddle stitching is done by hand with "Au Chinois" linen thread (a quality thread made in France since 1847), and the edges are finished by hand using traditional saddlery and leatherwork techniques. The glue used is water-based.
Quality by the material
All leathers, products and materials have been carefully selected for their quality and respect for the environment in their tanning or manufacturing process. Full grain leather with vegetable tanning comes from the best French and European tanneries. Its quality makes the leather goods durable and why not transgenerational !
Découvrir nos matières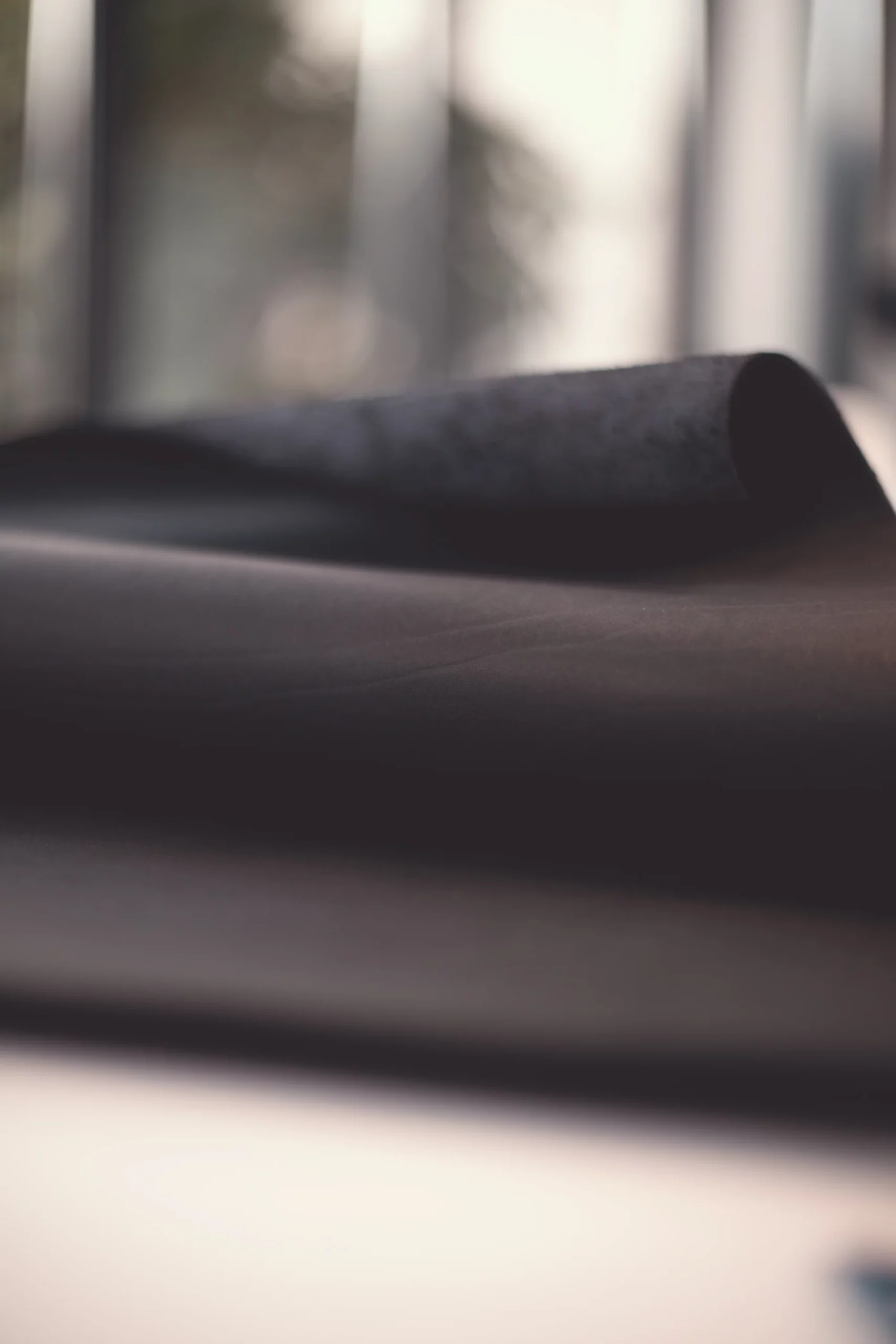 My eco-responsible approach
Convinced of the importance of an eco-responsible commitment, I wished to design leather goods that reflected my approach. As a result, each component of the leather goods I make has been carefully selected for its raw materials and manufacturing processes. My choice is to :
Give preference to local, eco-responsible leathers, products and materials
The leathers are tanned in compliance with the European REACH standard, guaranteeing the absence of harmful, toxic or polluting elements in the processes. The leathers are 100% vegetable-tanned, hypoallergenic, and ennobling over time.
Marine leathers are made from fish skins originally destined for destruction. Lyon-based tannery ICTYOS applies an upcycling logic to this raw material, which it processes with vegetable tannins.
Finishing elements are chosen with care: the linings are made from OEKO-TEX®-certified fabric, a label that guarantees healthy, ecological products. The zippers are made by YKK, a signatory to the fashion industry's charter for climate action and committed to reducing its impact on the environment. The protective pouch is made from organic cotton.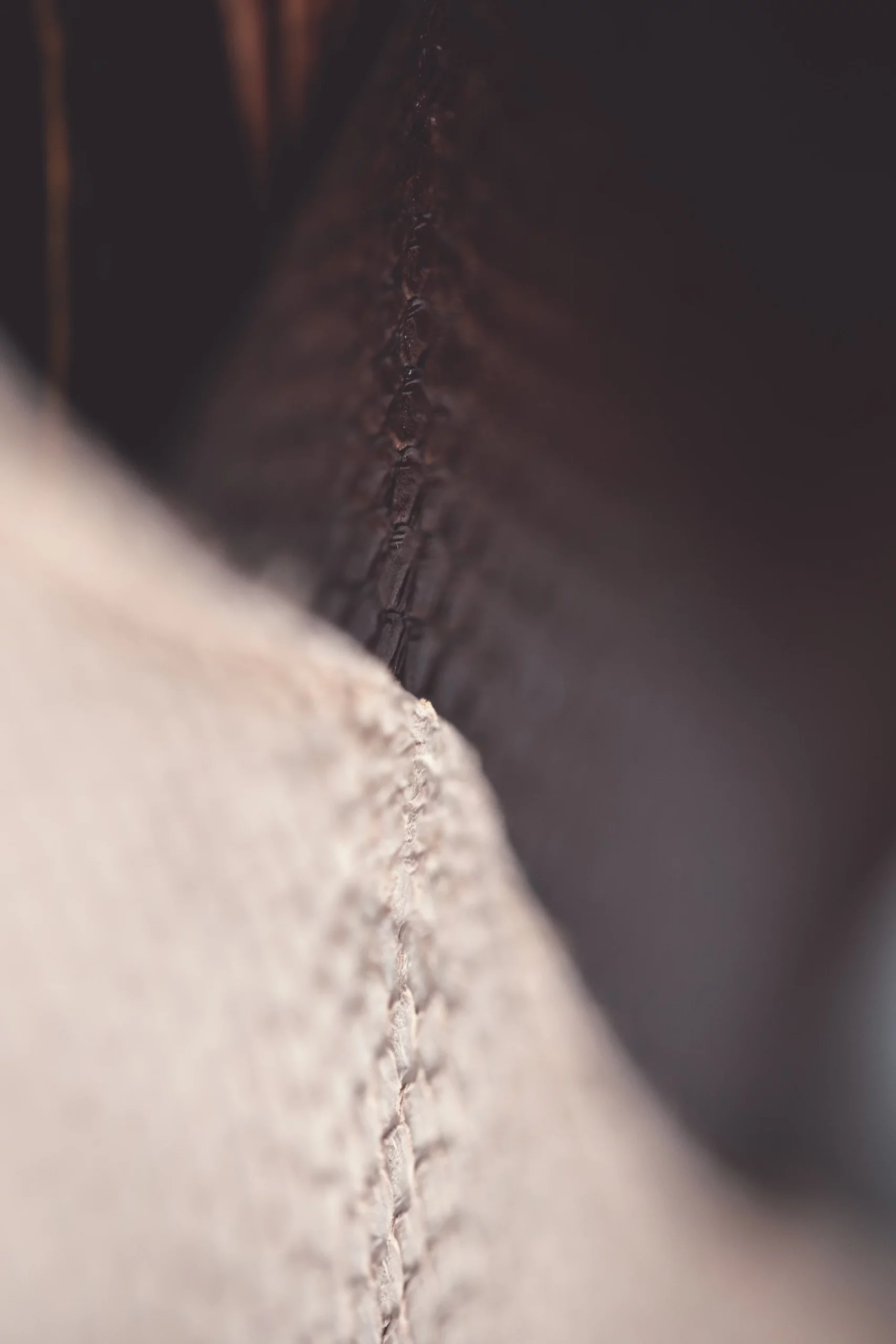 Prefer French and European suppliers with an eco-responsible approach
Produce locally

, as permitted by the saddle-style handmade in France, to limit energy consumption.

All stages in the manufacture of leather goods are carried out in my workshop in the Beaujolais region, near Lyon.
Create leather goods that stand the test of time.
Far from fast-fashion, the logic is not to participate in general waste, but to design sustainable leather goods, whose quality of manufacture and timeless lines will never go out of fashion.